Volunteer
Have you ever thought about being an official at race meetings?  You get the best seat in the house, you will be fed and watered and you will get a free season ticket for the entire race season.  You will be part of a great team and you get the opportunity to contribute to an exciting and dynamic sport.
Check out the information below to see if any of these roles might suit you…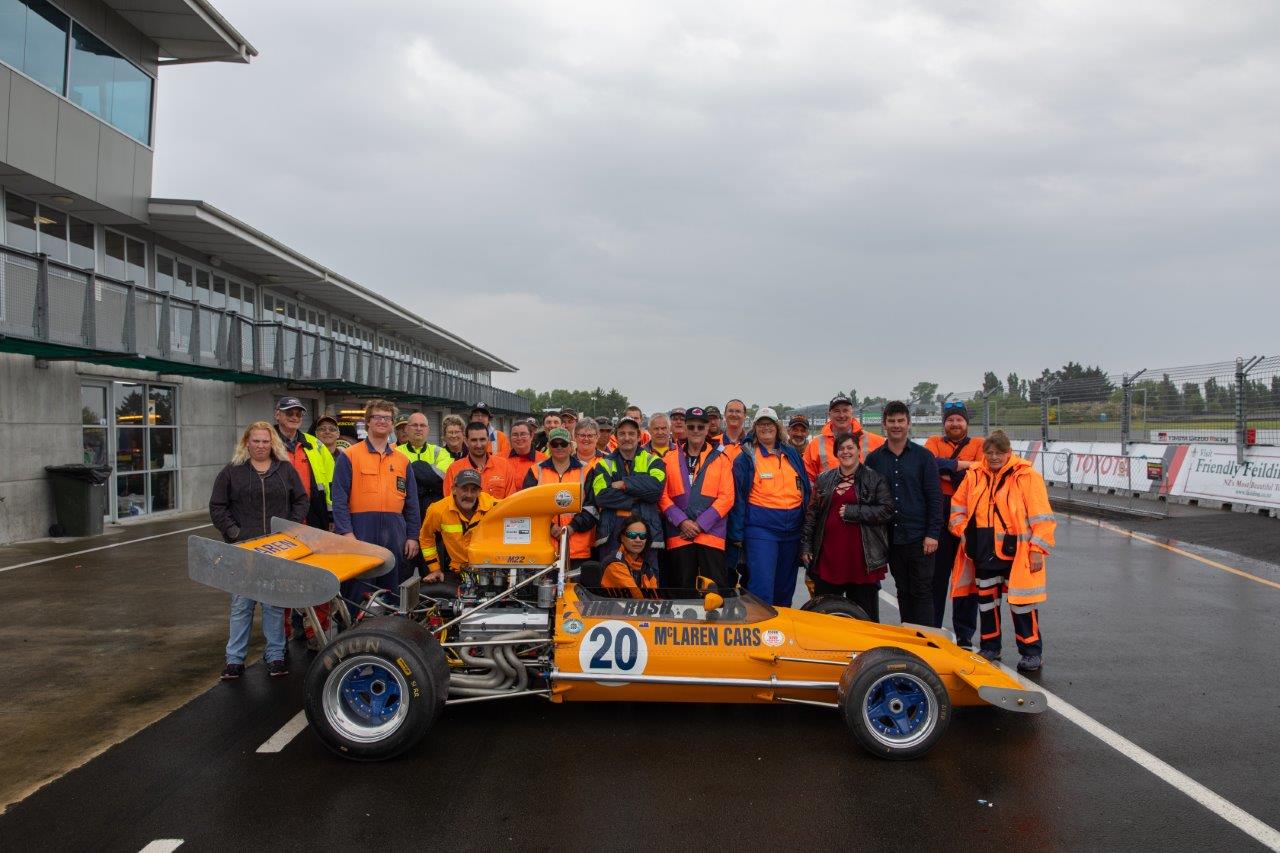 Flag Marshal

This is a key safety role.  Flag marshals warn race drivers of hazards within their zones using the various signalling flags.  They are in radio contact with race control. Each flag point is led by a Post Chief and supported by flag marshals.  Training and equipment is provided and rookies are stationed with experienced crew to help them learn the job.
Positions are available now.
Rescue Marshal

Cars off track, a fire or an accident will see you right in the thick of the action.  You need to be  fit and strong with a keen awareness of what is happening on the track.  Fire training and rescue skills are necessary.  Fire extinguisher handling training is regularly scheduled.
Positions are available now.
Clerk of the Course

You are in control of the entire event.  Start at Club Sport level and work your way to Championship level.  This is a great position for a racer who is now out of the game.
Positions are available now.
Stewards

Been around a bit?  Read the rules and want to ensure safety procedures are followed?  Stewarding could be for you.  You act on behalf of Motorsport New Zealand to ensure the rules are followed by the clubs.
Positions are available now.
If any of these volunteer support positions have your interest feel free to contact us at info@manawatucarclub.org.nz for more information.  We would love to have you on board with us!