When:
05/12/2020 @ 8:00 am – 06/12/2020 @ 5:00 pm
2020-12-05T08:00:00+13:00
2020-12-06T17:00:00+13:00
Where:
Manfeild: Circuit Chris Amon
South St
Feilding 4702
New Zealand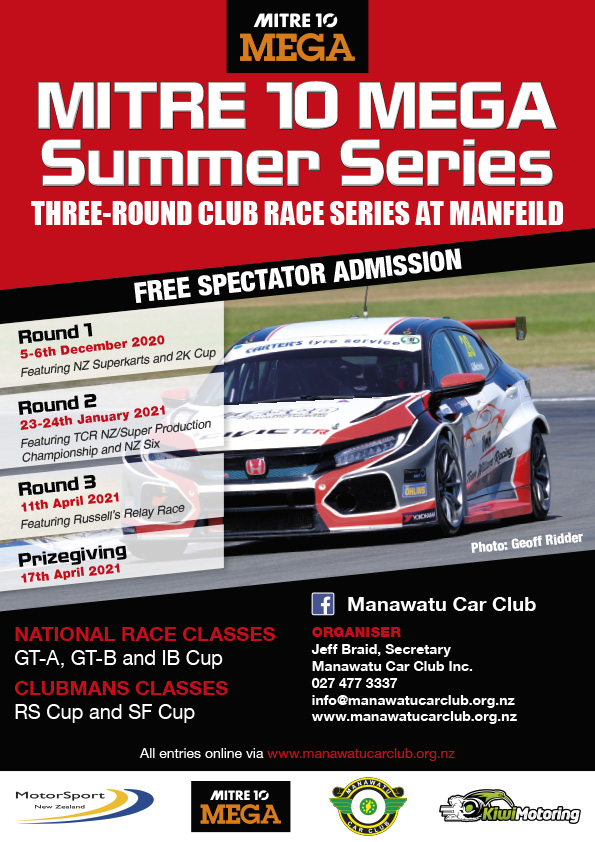 SUMMER CLUB RACE SERIES
At Round 3 we see out the summer season for another year.
Included in this meeting are 15 minute Test & Tune sessions and three races for all classes.
To top it off the last race of summer will be Russell's Relay Race. See below for the rules.
1.  Enter online for Testing and Racing and pay for your entry HERE.  Bring the receipt you receive via email with you on race day for Documentation. Discount for Manawatu Car Club members.
Read the following Motorsport NZ Competition Indemnity  By entering you acknowledge these conditions.
Supplementary Regulations Round 3 HERE 
Written Drivers Briefing HERE
Race Programs: Sunday Race Program HERE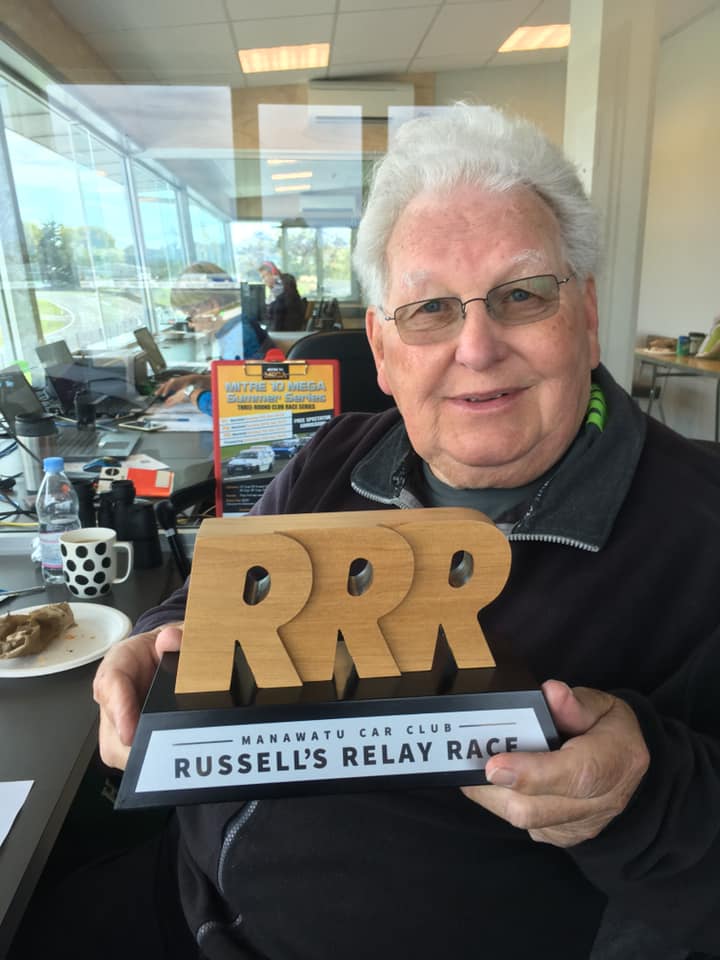 Russell's Relay Race Rules: HERE
2.  Check your log book . Your car requires auditing at every third event, or if you car hasn't been used for 6 months.  If your vehicle is not due go straight to Documentation. It can be signed off there
3.  On race day everyone must attend Documentation so the race organisers can sight the following items, have you sign the indemnity and issue you a transponder:
> Log book with scrutineering completed (if due)
> Club membership
> Race licence
> Proof of payment
FORWARD HEAD RESTRAINTS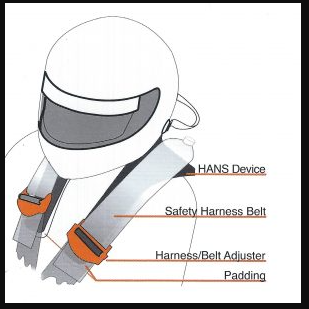 Forward head restraints are mandatory for National Race classes GT Cup and IB Cup.  They are not required for Clubmans Race classes RS Cup or SF Cup but HIGHLY RECOMMENDED.
Don't skimp on safety – buy the best protective gear you can.