When:
20/10/2018 @ 8:00 am – 21/10/2018 @ 6:00 pm
2018-10-20T08:00:00+13:00
2018-10-21T18:00:00+13:00
Where:
Manfeild: Circuit Chris Amon
South St
Feilding 4702
New Zealand

October FAST!
Two-day National Race Meeting featuring IRC, HRC and Sanctioned Series classes
Formula First Championship
Motul Honda Cup
NZ Six- Super Six/HQ
Super Mini Challenge
Pro7- RX8- MX5 Cup
Kumho Tyres Pre 65
SS2000
K-Sports Sedans
Star Cars
2K Cup (Saturday only)
To Enter
There are four steps to entering and getting out on the track:
Before race day:  Fill in the online entry at Motorsport NZ
Before race day:  Make payment for your entry on our website
On race day:  Attend scrutineering to have your log book stamped (and vehicle scrutineered if due)
On race day:  Attend documentation to show your Documents
1.  Enter online via the Motorsport NZ online system using instructions HERE.
Go to your profile on www.motorsport.org.nz choose the event you wish to enter.  Click on the car image, tick the boxes and click enter.
2.  Pay for your entry HERE.  Bring the receipt you receive via email with you on race day for Documentation
3.  On race day you must attend scrutineering before going to Documentation.  This is to have the event round recorded into your log book.  Your vehicle may also require scrutineering, but either way make sure you have your log book marked before going to Documentation.
4.  On race day you must attend Documentation so the race organisers can sight the following items, check your entry and issue you a transponder:
> Stamped log book
> Club membership
> Race licence
> Proof of payment (you can pay on the day but this will cost more and take longer to complete Documentation)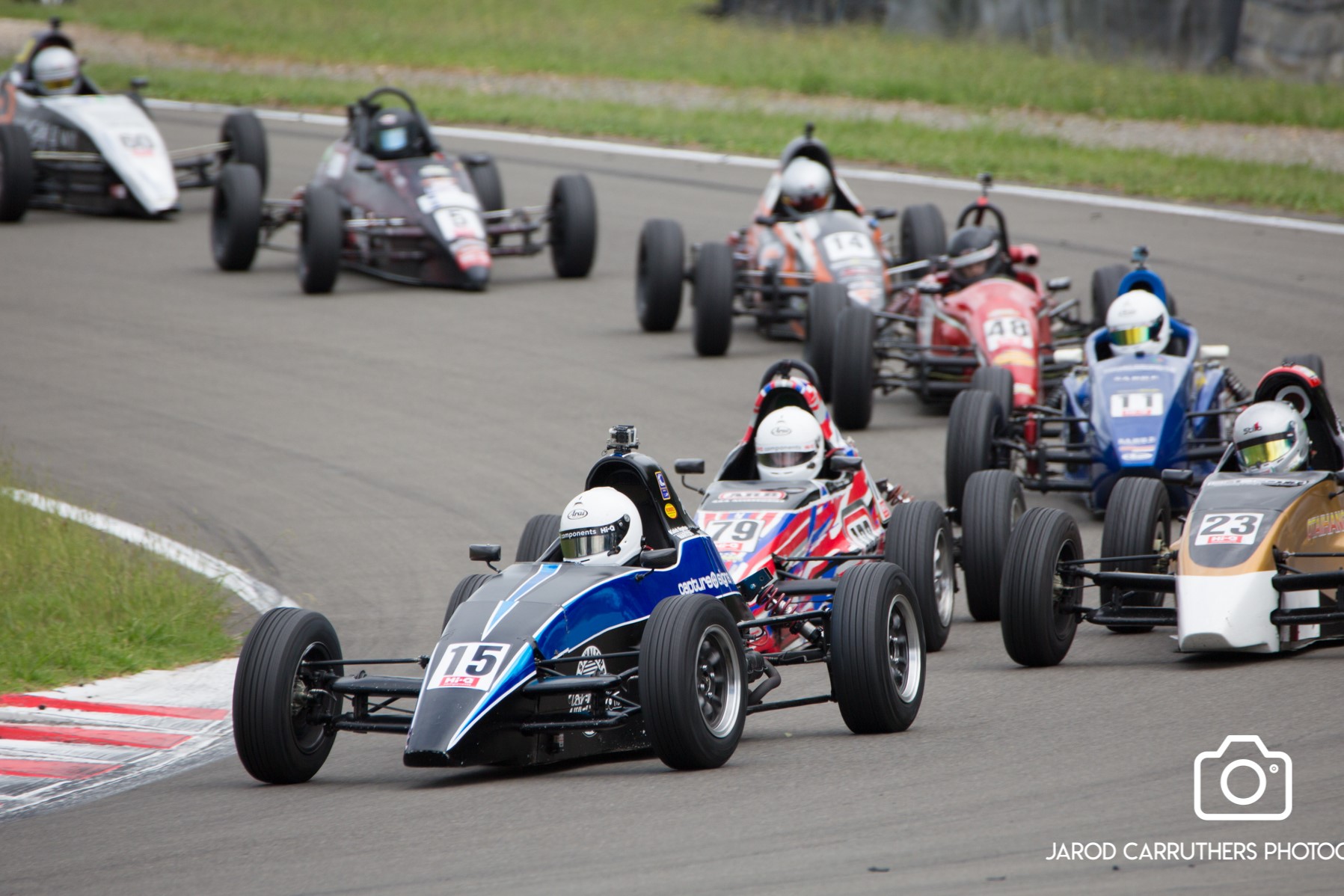 Manfeild Park will be running a public test day on Friday 19th October. The fee is $140. Pay in the track office at sign in.