When:
28/07/2019 @ 8:00 am – 5:00 pm
2019-07-28T08:00:00+12:00
2019-07-28T17:00:00+12:00
Where:
Manfeild: Circuit Chris Amon
Rata Street
Feilding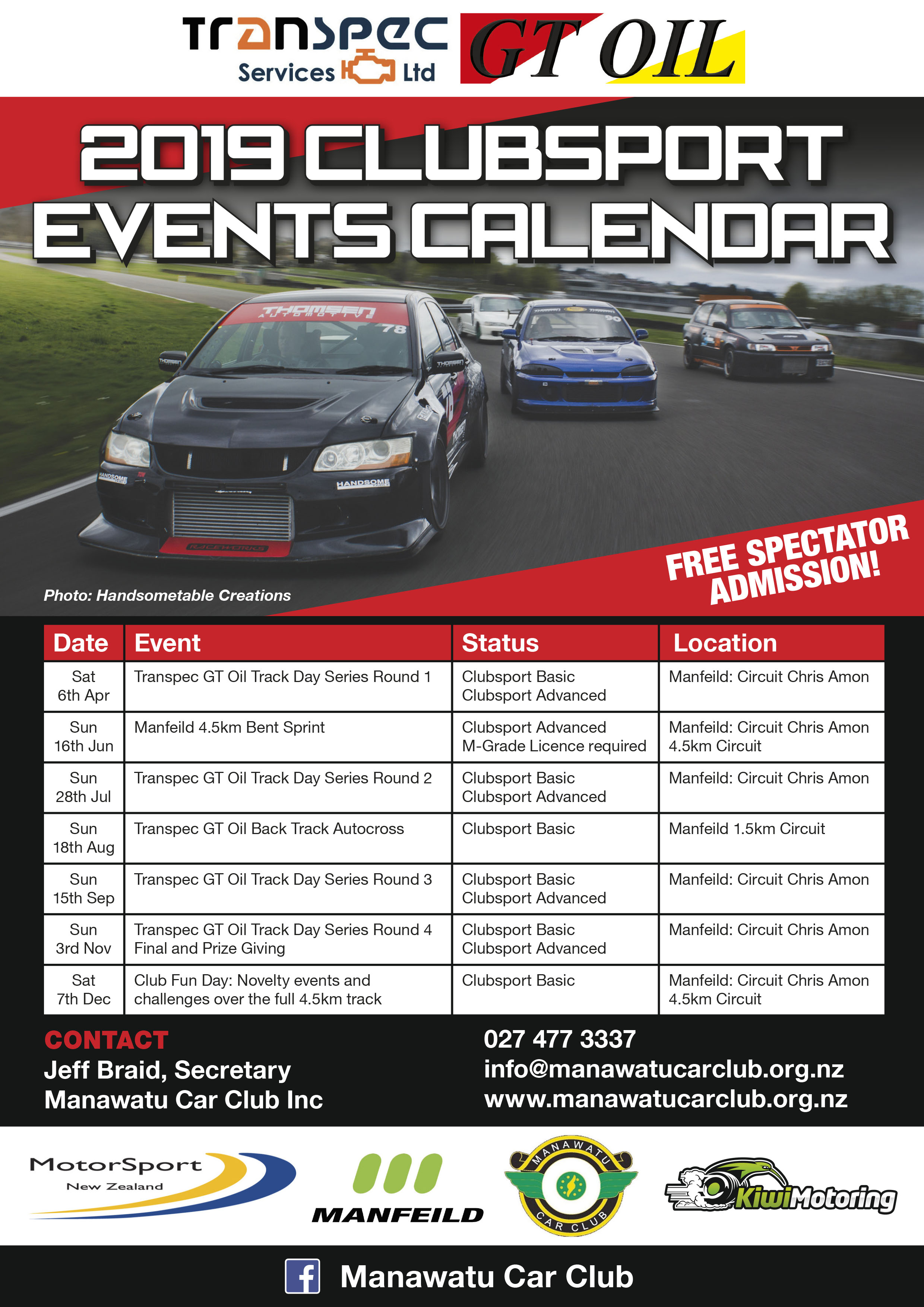 Clubsport Basic Single-Car Sprints. Anybody 12 and over can have a go
Clubsport Advanced Dual-Car Sprints. Minimum M-Grade competition licence required
Supplementary Regulations HERE
Read the following Indemnity and Consent HERE.  By entering you acknowledge these conditions.
Download the full series calendar HERE
To Enter:
1.  If you DO NOT HAVE a competition license then fill in this manual form 2019 Track Day Entry Form. Scan and email it to info@manawatucarclub.org.nz 
If you already have a competition license enter online via the Motorsport NZ online system using instructions HERE. Go to your profile on www.motorsport.org.nz select the event you wish to enter,  Click on the car icon, tick the boxes and click enter.
2.  Pay for your entry HERE.  Bring the receipt you receive via email with you on race day for Documentation
3.  On race day everyone must attend scrutineering before going to Documentation.  This is to have the event recorded into your log book.  Your vehicle may also require auditing, but either way make sure you have your log book marked by the scrutineers before going to Documentation.
4.  On race day you must attend Documentation so the race organisers can  check your entry and issue you a transponder.
5. The tables below list the minimum clothing requirements for Clubsport Basic and Clubsport Advanced Events. You are required to wear the correct apparel.
*Please note: Garments predominantly made of flammable material such as nylon or similar synthetics are NOT approved under any circumstances*